In the new world of work, the global pandemic disrupted the world of talent acquisition: Sourcing, interviewing and onboarding went virtual; talent acquisition departments faced tough reductions in budget and personnel while being asked to do more with less. As a result, recruiting and hiring are the biggest concerns employers have for the coming year, according to a survey by XpertHr, as two-thirds of HR professionals expect it to be somewhat or very challenging in 2021.
Meanwhile, there are also plenty of other hurdles that can make it more difficult to find and attract talent right now. For instance, some fear exposure to COVID-19 – either from an on-site interview or in any role that requires them to leave their home. At the same time, others may be putting off their job search until the job market improves or are looking for better compensation in their next role.
So, how do you improve your talent acquisition process? Unfortunately, there's no "one size fits all" solution when it comes to tackling the challenges presented by the pandemic. Employers across different industries and geographies face different challenges, and the type of role also leads to varied challenges. However, in this article, we provide actionable ideas and strategies that you can implement now to help you improve your talent acquisition process in the new world of work.
New World of Work Benefits & Compensation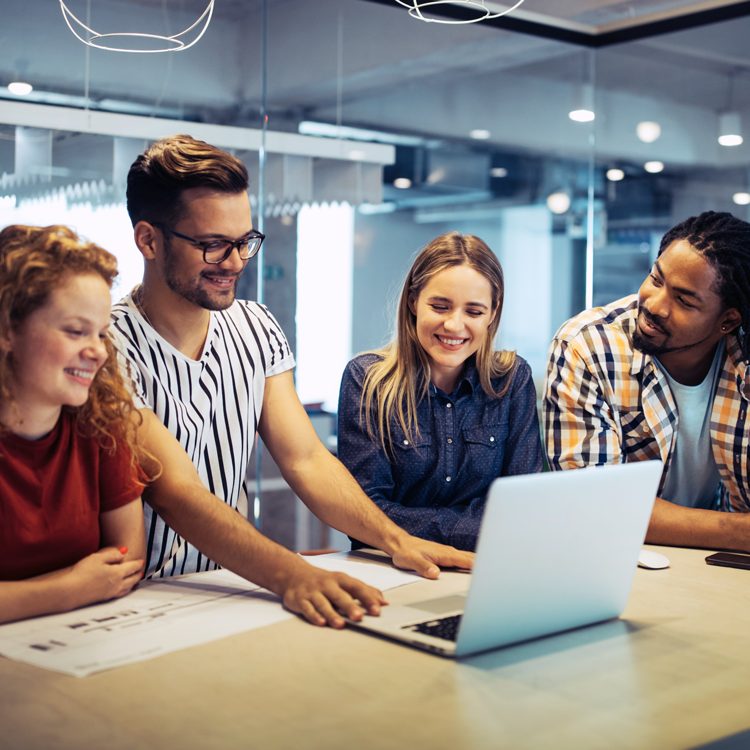 There's a lot of uncertainty in today's talent landscape, but for employers, one factor remains constant: Without competitive compensation and benefits, job-seekers will look elsewhere. This is especially important in traditionally lower-wage industries that include a lot of face time with customers, like leisure and hospitality.
For employers, the difficulty in filling those roles means the possibility of having to navigate the challenges of today's new world of work without key team members to rely on. Fortunately, that's a risk that can often be mitigated by offering compensation that aligns with – or even exceeds – the overall market rate. This trend is particularly present in the food and beverage and manufacturing industries.
In an article with Marketplace, Spiro Pappadopoulos, CEO of Schlow Restaurant Group, said, "There is a complete lack of applicants for jobs that we have open, and have had open for a considerable amount of time … And, when we were faced with nobody wanting to come back to their job, we realised we had to do something to get more competitive."
To attract talent, the company raised hourly pay by around $5 for entry-level jobs. It's also offering more benefits, flexible schedules and signing bonuses – and it's not alone.
The median hourly wage for non-medical essential jobs – such as grocery workers, delivery drivers and cleaners – has already risen nearly 2%. Starbucks, for example, issued a temporary pay bump of $3 more per hour for some workers. Similarly, grocery chain Kroger recently offered one-time bonuses of $400 for full-time workers and $200 for part-time workers.
Along with providing an extra incentive for people to apply, offering a pay raise or bonus can also show candidates that your company puts its employees first – which can help build a positive workplace culture. What's more, some local governments have also introduced legislation that would require employers to provide hazard pay to essential workers, while others created funds to help eligible employers offer hazard pay for workers in "life-sustaining" fields, like healthcare or food manufacturing. In the United States, the CARES Act also offered qualified employers "emergency retention credits" of up to $10,000 per employee to help businesses retain their most vital workers.
There's no doubt that these measures were well-deserved and vital for talent attraction and retention, and each of these factors may influence current pay rates in your local market.
Early Retirement & Engaging the Next Generation of Talent in the New World of Work
The health risks presented by the pandemic have been clear, and the elderly are among the most susceptible to negative health outcomes. As a result, some workers are taking early retirement.
Furthermore, many retirees work part-time jobs in retail, hospitality and other public-facing industries hit hard by the pandemic. And, as you might expect, these workers are less likely to return to these jobs as the health risks may outweigh the benefits of returning. Unfortunately, the shock of losing so many valuable and experienced workers only exacerbates recruiting challenges for employers. To help fill the gaps, employers' recruitment strategies should focus on the next generation of leaders and talent entering the workforce.
To that end, Millennials will soon make up the majority of the global workforce and many are mid-career experienced professionals ready for leadership. On the other hand, Generation Z is just entering the workforce. Of course, all generations express different working styles and preferences, and these generations are no different. So, it's worth bearing in mind what the next generations at your workplace want from their employers.
Top Employer Requirements for Millennial & Generation Z:
Job-seekers in these generations expect:
Regular meetings with managers; in fact, employees who have such meetings are three times as likely to be engaged workers
Ethical company behavior in all of its activities
The company to have an ambition and purpose beyond simply making money
A diverse senior management team
Flexible working options
A high-trust culture
A great company culture and workplace environment
To be treated as individuals, not as a number on the payroll
Screen Candidates In, Not Out
In the current talent landscape, your organisation can't afford to screen out candidates solely based on experience or because they lack all of the desired hard skills. This is particularly true for niche and highly specialised roles in which workers were more likely to remain in their jobs through the pandemic. For these types of positions, many employers now struggle to find qualified candidates.
To compete, employers should look for candidates with transferrable skills. This means that, rather than assessing candidates for potential and dismissing those who don't have the requisite experience and hard skills that you may require, employers should look for job candidates who have key soft skills. These are the types of skills that may not always come naturally to some candidates, but that are valuable in the workplace, for example:
Communication – both verbal and written
Time management
Teamwork
Problem-solving
Emotional intelligence
Conflict management and resolution
Personal productivity and discipline
Trainability
Learning agility
Assessment techniques like the whole person model can help you better view a candidate's full range of skills and abilities to determine which candidates may be a good fit for a role regardless of experience. Moreover, soft skills – like learning agility and trainability – are especially important for roles in which your candidates might not have much relevant experience, but in which they need to learn new things at a rapid pace.
Bringing it All Together with Your Employer Brand
The challenges presented in the new world of work have changed what candidates look for in employers across all industries. This means that, regardless of the strength of your employer brand prior to the pandemic, nearly all employers need to shift their employer branding messaging to stay competitive.
Additionally, to attract employees in the current talent market, you need to communicate changes you've implemented regarding workplace safety, compensation, benefits and remote work policies to let candidates know upfront what they can expect from your organisation. Likewise, make sure you reassure candidates that their health and safety are a priority by specifying what new procedures your business has initiated to minimize the risk of exposure to COVID-19, such as social distancing rules, staggered shifts, reduced customer capacity, face mask policies and enhanced cleaning procedures.
Another way to help you recruit during the Great Rehire is to be completely transparent about your interview process. Can the entire interview process happen remotely, or will candidates be required to interview in person at some point? For on-site interviews, in particular, explain how you're maintaining a safe interview environment, such as socially distanced interviews, avoiding handshakes, symptom questionnaires, temperature checks and so on.
Meanwhile, keep in mind that we live in a social world. As such, before applying to work for you, 70% of candidates will check out employer review platforms – such as Glassdoor, Indeed and LinkedIn – along with other social media networks to see what employees past and present have said about your company. So, make sure your organisation's reputation is managed properly.
You might also consider enlisting your current employees to act as brand ambassadors. In this way, employees can help refer candidates and spread the word about your organisation to other professionals in their network.
Hiring during a pandemic is enough of a challenge; so, your talent acquisition process in the new world of work has to be on point if you want to get ahead of your competition. With these recruiting strategies in mind, you can set yourself up to attract more candidates, make the right hires and get back to business as soon as possible.